Summer 2020 Update
Summer Hours
Monday- Wednesday: 7am – 4:30pm
Thursday- Friday: 7am – 6pm
Saturday- Sunday: 8am – 5pm
We at Great Swamp Greenhouses hope that you and your families remain safe during this trying time. We are very grateful that we were allowed to remain open and thank you for your patronage! We have made the following changes in our store to ensure the safety of both our customers and employees.
Main aisle in greenhouse widened to 10ft
Two mobile/handheld registers to ring up Trees/Shrubs, Perennials and Bagged Mulch/Soil which is all spread out outside
Moving existing registers farther apart and installing plexiglass dividers
6ft taped spacing for customers waiting to checkout
New POS system which allows you to use apple pay or insert your credit card without us touching it
Sanitizing carts, registers, and most surfaces multiple times a day
All staff wearing masks when in proximity of each other or customers.
In Store Changes
Yes you are allowed to shop both inside and outside our store. We have widened all the aisles (so even carts passing will still be 6ft apart) and have respaced all our registers. We also have two mobile registers and can ring you up outside if you prefer not to come in the store. We are past our busy season so you generally don't need to worry about "crowds" this time of year.
Deliveries
We are happy to deliver Trees and Shrubs, Bulk Mulch and Topsoil, and other large ticket items within a wide local range. 
Summer Sales
50% off
Vegetables
Annual Herbs
25% off
Annuals
Tropicals
Houseplants
Annual Succulents
Roses
Select Trees, Shrubs, and Perennials will also be marked down between 25-50%
"Pre-shop" Menu
We know many of you are trying to limit your time in store, so we have made this pre-shop list to help answer some of your questions as to whether we grew certain items or not.
Please note this is by no means an extensive list of what we carry, so if you are looking for something, please ask when you come in the store.
EDIBLES
Perennial Herbs
Catnip

: 1 qt- 6.49

Chamomile:

4″- 3.99

Chives:

Regular or garlic: 1 qt- 6.49

French Tarragon

: 1 qt- 6.49

Lavender:

Dilly Dilly, Essence Purple, Grosso, Hidcote, Munstead, Phenomenal, Silver Mist: 1 gal- 12.99

Lemon Balm

: 1 qt- 6.49

Mint

: Peppermint, Spearmint, Mojito, or Pineapple: 1qt- 6.49

Oregano

: Greek, Italian, Hot and Spicy: 1 qt- 6.49

Rosemary

: 1 qt- 6.49

Sage

: Garden, Purple, Golden Variegated, Tricolor: 1 qt- 6.49

Thyme

: English, Silver, Mother of Thyme, Red Creeping: 1 qt- 6.49

Thyme

: Golden Lemon, Lime: 4″- 3.99

Warm Weather Vegetables
These veggies can not take a frost and there is always a chance in this area until around mid to late May. General rule of thumb is to wait until Mother's Day and if the 10 day forecast will be above 40F at night, you are good to plant then.
Please
CLICK HERE
for a printable list of our current Warm Weather Veggies
Herbs
These herbs can not take a frost and there is always a chance in this area until around mid to late May. General rule of thumb is to wait until Mother's Day and if the 10 day forecast will be above 40F at night, you are good to plant then.
Basil: Italian (Genovese)
Basil:  Purple Ruffles
Basil: Thai (Sweet Dani)
Bay Laurel
Cilantro
Dill
Lemongrass
Parsley: Curly
Parsley: Italian
Sweet Marjoram
Beneduce Vineyards Wine
BV sells it's wine at our outlet! Please visit their website for details on the wine: https://shop.beneducevineyards.com/wineshop
Centerfold (Pinot Noir)- $26

Cabernet Sauvignon/Malbec- $26

Mangione (Super Tuscan Blend)- $48

Blue2 (Blaufrankisch)- $30

Shotgun (off dry red blend)- $16

Chardonnay- $25
SOILS + MULCHES
We are happy to do curbside pickup for Soils and Mulch ONLY.  We cannot add anything additional to these orders.
Directions for ordering Soils + Mulches for Curbside Pickup
Call (908) 647-3725 from home or our parking lot to place your order. We do not take AmEx

Once you arrive at our store, pull down the driveway along the left side of the building for bagged items or into the back parking lot for bulk items and call us. We will come out to load your order. You do not need to get out of the car.
Please do not call to place your order while sitting in the driveway as this will clog up the traffic flow
BAGGED POTTING SOIL
Gardener's Gold Organic Potting Soil 8qt- 5.99
Gardener's Gold  Organic Potting Soil    1 cub- 10.99
Gardener's Gold  Organic Potting Soil   2 cub- 16.99
MiracleGro Potting Mix 8qt- 6.99
MiracleGro Potting Mix 1cub- 11.99
MiracleGro Potting Mix 2cub- 18.99
Growing Mix 3.8cub- 44.99
Peat Moss 1cub- 7.99
Peat Moss 2.2cub- 13.99
Peat Moss 3.8cub- 19.99
COMPOSTS/SOIL CONDITIONERS
Coast of Maine Organic Raised BedMix

 2cub- 16.99
Ultra Planting Mix (topsoil, peat moss, compost)- 6.99
Bumper Crop Organic Compost 2cub- 16.99
Mushroom Compost- 5.99
Leaf Compost- 6.99

Sweet Peat 

1.5cub- 14.99
Humus – 6.99
Dehydrated Manure- 6.99
GARDEN SOILS
Twin Oaks Topsoil (good filler dirt)- 3.99
Fafard Topsoil (rich black planting soil)-6.99
MiracleGro Garden Soil 1cub – 5.99
MULCH
Hardwood (Organic) 2cub- 5.99
Natural Cedar 3cub- 6.99
Dyed Black Cedar 2cub- 6.99
Dyed Brown Cedar 2cub- 6.99
Pine Bark Mulch 2cub- 7.99
Pine Bark Mini Nuggets 2cub- 7.99
Pine Bark Nuggets 2cub- 7.99
MISCELLANEOUS
Salt Hay (to seed grass/veggie garden)- 27.99
Straw (may have weed seeds)- 13.99
Play Sand- 6.99z
¾" River Stone– 6.99
Mini Marble Chips- 8.99
BULK SOIL AND MULCH
Prices are per cubic yard.
Delivery Fees :
Topsoil or Compost: 3-10 yards ($50)
Mulch: 5-9 yards ($50)
Mulch: 10-15 yards: ($35)
Premium Topsoil- $45

Composted Garden Soil *NEW*- $45

Double Ground Hardwood- $22

Triple Ground Hardwood- $30

Black Dyed Hardwood- $36

Hemlock- $44
ANNUALS
Please click one of these printable lists to see what we grew and where you can find it in the greenhouse!
Vegetables and Herbs  Updated 5/22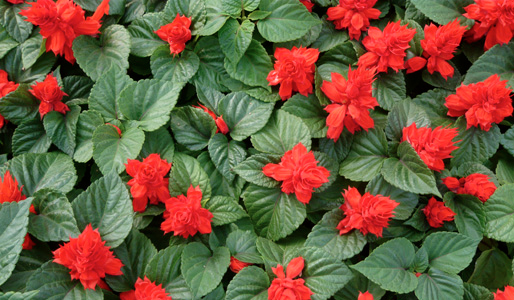 Spring is our specialty! Visit our garden center to transform your patio or yard into a beautiful outdoor living space. No time to plant? We'll do the work for you with one of our beautiful blooming combination.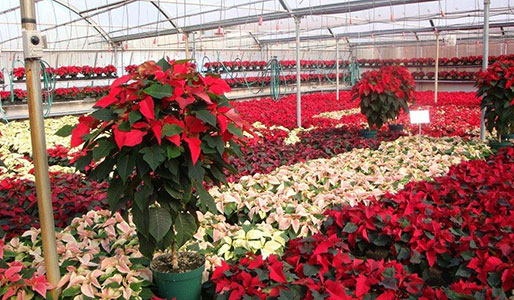 We are proud to say that families have made GSG a Christmas tradition for generations. From 20,000 poinsettias grown right on site to 3,000 premium quality Christmas trees to custom decorated wreaths, we offer it all!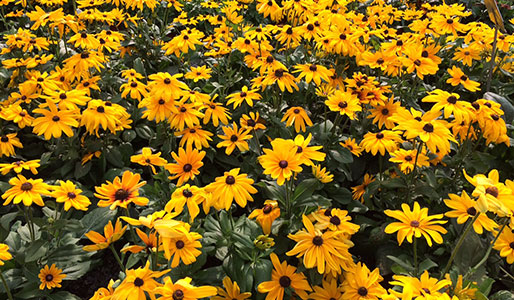 Fall into fall! Choose from thousands of mums we grow ourselves and get premium quality for an incredible price. We love decorating for this versatile season and can help you with anything from a porch stoop to a dining room table.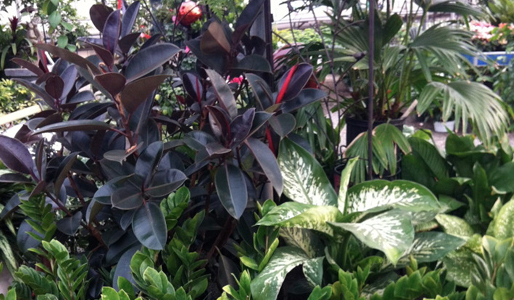 Brighten up a dreary winter day by stopping in our greenhouses! We start our spring plants the week after Christmas so drop by to witness the progress from tiny cuttings to full blown beauty.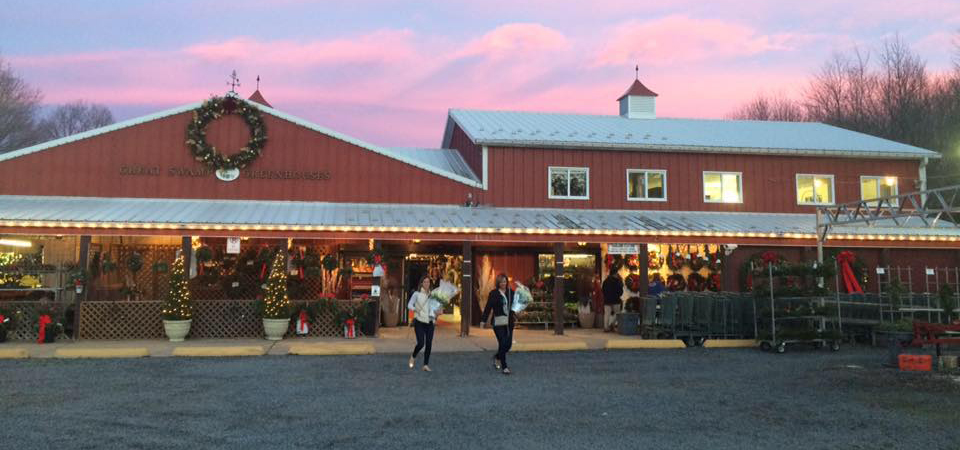 Plan your visit to Great Swamp Greenhouses today!