COVID-19 Update
Hours of Operation:
8 – 6 pm Mon- Sat
8 – 5 pm Sundays
As a certified farm that sells directly to the public, we have been deemed an essential business and are allowed to remain open during this COVID crisis. We are obviously taking all measures necessary to sanitize our surfaces and protect our employees, customers, and everyone we come in contact with and ask that you use caution and care when shopping.
In Store Changes
Yes you are allowed to shop both inside and outside our store. We have widened all the aisles (so even carts passing will still be 6ft apart) and are in the process of respacing all our registers. We also have two mobile registers and can ring you up outside if you prefer not to come in the store.
Pickup:
We are happy to do curbside pickup for any size order. We have attached a basic "menu" of the most requested items recently but have a full stock on all Trees and Shrubs, Houseplants, Annuals, Soils and Mulches, Fertilizers, and much more. This service is to protect both you and our customers. This is not to be used as a personal shopping service- if you plan on getting out of your car and shopping around, please do not use this service.
To place an order, please call us at (908) 647-3725 (press option 2 to skip all the prompts). We can charge you over the phone and then you just call us when you arrive and we will bring it to your car for you. No order is too small!
Deliveries
We are happy to deliver Trees and Shrubs, Bulk Mulch and Topsoil, and other large ticket items within a wide local range. 
Daily "Menu"
Please note this is by
no means
an extensive list of what we carry

so if you are looking for something, please ask!
Call us at (908) 647-3725 if you have questions
or would like to place an order
Vegetables
4 Packs are 2.49
Full Flats (8 packs) are 16.99 and you can mix and match
whatever you'd like to make up a full flat!
Arugala

Beets
Broccoli
Brussel Sprouts
Cabbage: Green
Cabbage: Red
Cauliflower: (Regular) White
Cauliflower: Green
Cauliflower: Orange
Cauliflower: Purple
Collards
Kale: Regular
Kale: Black
Kohlrabi
Lettuce: Bibb
Lettuce: Boston
Lettuce: Buttercrunch
Lettuce: Green Leaf
Lettuce: Mesclun Mix
Lettuce: Red Leaf
Lettuce: Romaine
Swiss Chard: Bright Lights
We also have a huge selection of non GMO seeds!
Warm weather vegetables like Tomatoes, Peppers, Eggplants, Cucumbers can not be planted outside yet as they can not take a frost (usually a chance of frost in this area until around Mother's Day).
Herbs/Medicinal
Chives: 1 qt- 6.49

Mint (Peppermint, Mojito, or Pineapple) 1qt- 6.49
Oregano (Italian or Hot and Spicy): 1 qt- 6.49
Parsley- Curly: 4pack- 2.49
Parsley- Italian: 4pack- 2.49
Rhubarb: 1gal- 12.99
Rosemary: 1 qt- 6.49
Sage (Garden, Purple, or Golden): 1 qt- 6.49
Spearmint: 1 qt- 6.49
Thyme 'English': 1 qt- 6.49
Chamomile 4″- 3.99
Lemon Balm: 1 qt- 6.49
Thyme (English, Silver, Mother of Thyme, Red Creeping): 1 qt- 6.49
Thyme (Golden Lemon, Lime): 4″- 3.99
Oregano (italian, hot and spicy, greek, variegated): 1 qt- 6.49
French Tarragon: 1 qt- 6.49
Lavender (Dilly Dilly, Provence, Phenomenal, Grosso, Essence Purple, Platinum Blonde, Silver Mist): 1 gal- 12.99
Sage (Garden, Purple, Golden Variegated, Tricolor): 1 qt- 6.49
Aloe: 4.5"- 9.99
Aloe: 8"- 17.99
Honey (local): 1lb Plastic- 9.99
Honey (local): 1lb Glass- 11.99
Honey (local): 2lb Plastic- 17.99
Honey (local): Bee Pollen- 16.99
Fruit
Indoor until Summer
Citrus: Mexican Lime 1gal- 39.99

Citrus: Eureka Lemon 1gal- 39.99
Citrus: Meyer Lemon 1gal- 39.99
Citrus: Calamondin 1gal- 39.99
Perennials (Outdoors okay now)
Blackberry 2gal- 29.99 and 34.99
Blueberries Low Bush 1gal- 14.99
Blueberries Mid Size 2gal- 29.99
Raspberries 2gal- 29.99 and 34.99
Note: Blueberries need two different varieties to cross pollinate
Weekly Flower Specials
Creeping Phlox
Forget Me Nots
Candytuft
Heuchera
Columbine (Aquilegia)
Easter Lilies
Lilies 6″ Single Stem- 11.99
Lilies 8″ Double- 27.99
Lilies 10″ Triple- 39.99
Spring/Easter Bulbs
(Daffodils, Hyacinths, Tulips, Tete Tete)
4″- 3.99 (Hyacinth or Tulip only)
6″- 8.99
7″- 12.99
8″- 16.99
(Tete in 4″ or 6″ only)
Bagged Soil and Mulch
POTTING SOIL
Gardener's Gold Organic Potting Soil 8qt- 5.99

Gardener's Gold  Organic Potting Soil    1 cub- 10.99 

Gardener's Gold  Organic Potting Soil   2 cub- 16.99

MiracleGro Potting Mix 8qt- 6.99

MiracleGro Potting Mix 1cub- 11.99

MiracleGro Potting Mix 2cub- 18.99

Growing Mix 3.8cub- 44.99

Peat Moss 1cub- 7.99

Peat Moss 2.2cub- 13.99

Peat Moss 3.8cub- 19.99
COMPOSTS/SOIL CONDITIONERS
Coast of Maine Organic Raised BedMix 2cub- 16.99
Ultra Planting Mix (topsoil, peat moss, compost)- 6.99
Bumper Crop Organic Compost 2cub- 16.99
Mushroom Compost- 5.99
Leaf Compost- 6.99
Sweet Peat 1.5cub- 14.99
Humus – 6.99
Dehydrated Manure- 6.99
GARDEN SOILS
Twin Oaks Topsoil (good filler dirt)- 3.99
Fafard Topsoil (rich black planting soil)-6.99
MiracleGro Garden Soil 1cub – 5.99
MULCH
Hardwood (Organic) 2cub- 5.99
Natural Cedar 3cub- 6.99
Dyed Black Cedar 2cub- 6.99
Dyed Brown Cedar 2cub- 6.99
Pine Bark Mulch 2cub- 7.99
Pine Bark Mini Nuggets 2cub- 7.99
Pine Bark Nuggets 2cub- 7.99
MISCELLANEOUS
Salt Hay (to seed grass/veggie garden)- 27.99
Straw (may have weed seeds)- 13.99
Play Sand- 6.99z
¾" River Stone– 6.99
Mini Marble Chips- 8.99
Bulk Soil and Mulch
Prices are per cubic yard.
Min for delivery: 3 yards Topsoil, 5 yards Mulch
Premium Topsoil- $45

Double Ground Hardwood- $22
Triple Ground Hardwood- $30
Black Dyed Hardwood- $36
Hemlock- $44
Beneduce Vineyards Wine
BV sells it's wine at our outlet!
Please visit their website for details on the wine:
https://shop.beneducevineyards.com/wineshop
Centerfold (Pinot Noir)- $26

Cabernet Sauvignon/Malbec- $26
Mangione (Super Tuscan Blend)- $48
Blue2 (Blaufrankisch)- $30
Shotgun (off dry red blend)- $16
Chardonnay- $25
Ros

é- $19
Neem Oil
(Organic 3 in 1: Insecticide, Fungicide, Miticide)
Spray Bottle 32oz: 11.99

16oz Concentrate: 21.99
1gal Ready to Use: 35.99
If you are new to gardening or growing your own food, please ask one of our experts and we can walk you through it. Many of the cool weather veggies can be planted easily now and will be ready to start harvesting within weeks!
Please call us at (908) 647-3725
(press option 2 to skip all the prompts)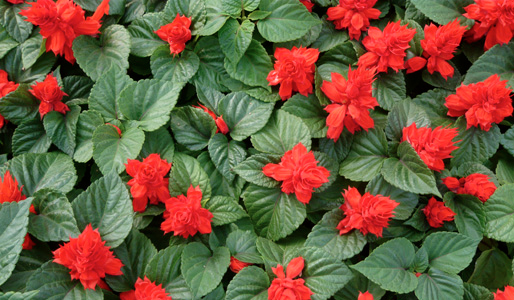 Spring is our specialty! Visit our garden center to transform your patio or yard into a beautiful outdoor living space. No time to plant? We'll do the work for you with one of our beautiful blooming combination.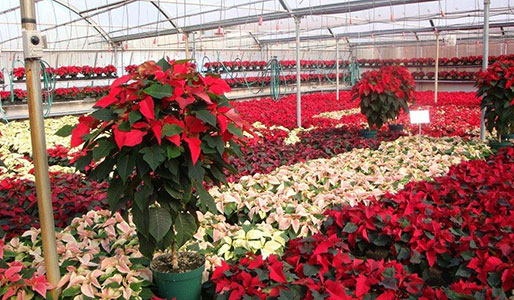 We are proud to say that families have made GSG a Christmas tradition for generations. From 20,000 poinsettias grown right on site to 3,000 premium quality Christmas trees to custom decorated wreaths, we offer it all!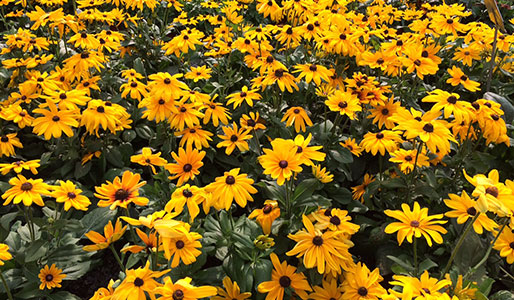 Fall into fall! Choose from thousands of mums we grow ourselves and get premium quality for an incredible price. We love decorating for this versatile season and can help you with anything from a porch stoop to a dining room table.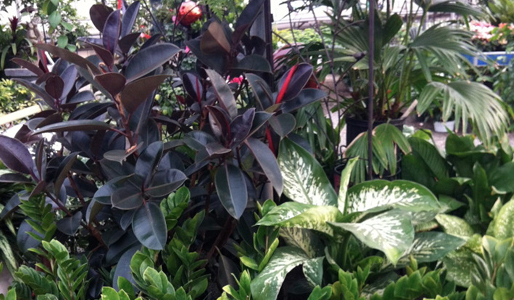 Brighten up a dreary winter day by stopping in our greenhouses! We start our spring plants the week after Christmas so drop by to witness the progress from tiny cuttings to full blown beauty.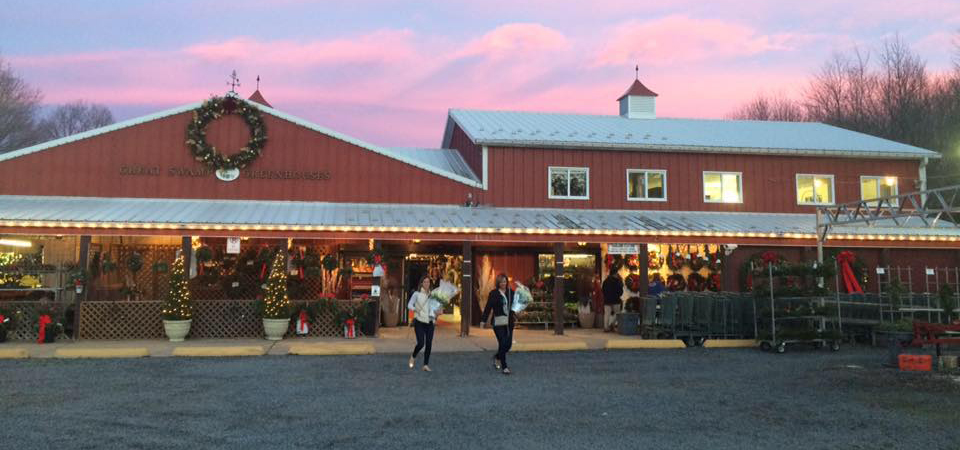 Plan your visit to Great Swamp Greenhouses today!